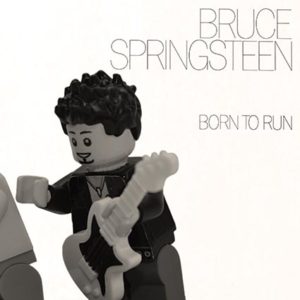 Tracklist :
1. "Thunder Road"
2. "Tenth Avenue Freeze-Out"
3. "Night"
4. "Backstreets"
5. "Born to Run"
6. "She's the One"
7. "Meeting Across the River"
8. "Jungleland"
Album Facts
Born to Run is the third studio album by Bruce Springsteen. As his effort to break into the mainstream, the album was a commercial success, peaking at number three on the Billboard 200 and eventually selling six million copies in the United States. Two singles were released from the album: "Born to Run" and "Tenth Avenue Freeze-Out"; the first helped Springsteen to reach mainstream popularity. The tracks "Thunder Road", "She's the One", and "Jungleland" became staples of album-oriented rock radio and Springsteen concert high points.
First-run pressings of Born to Run feature cursive writing on the front cover and list "Meeting Across the River" as "The Heist." Known as the "Script Cover," any copy of this LP is arguably the most cherished collectible among Springsteen obsessives.
Key Song: Born To Run
Springsteen turned perfectionist when it came to laying down the song Born To Run, taking six full months in the studio to record and re-record every minute detail of the song. Ernest "Boom" Carter joined the band prior to the recording of this song, he left just before the single release.
A cover of the song was done by Allan Clarke. It was actually recorder before Springsteen's but the release was delayed making Bruce Springsteen's original version the first to be released.
---
Born To Run is one of the classic albums selected in the first book of our Rockin' Bricks series, "Superstars", available in our shop.