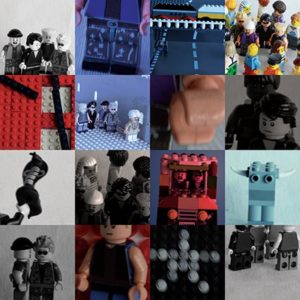 Tracklist :
1. "Zoo Station"
2. "Even Better Than The Real Thing"
3. "One"
4. "Until The End Of The World"
5. "Who's Gonna Ride Your Wild Horses"
6. "So Cruel"
7. "The Fly"
8. "Mysterious Ways"
9. "Tryin' To Throw Your Arms Around The World"
10. " Ultra Violet (Light My Way)"
11. "Acrobat"
12. "Love Is Blindness"
Album Facts
Achtung Baby is the seventh studio album by Irish rock band U2. Produced by Daniel Lanois and Brian Eno, and released on 18 November 1991. Stung by criticism of their 1988 release, Rattle and Hum, U2 shifted their musical direction to incorporate influences from alternative rock, industrial music, and electronic dance music into their sound.
The album and the subsequent multimedia-intensive Zoo TV Tour were central to the group's 1990s reinvention.
Seeking inspiration from German reunification, U2 began recording Achtung Baby at Berlin's Hansa Studios in October 1990, where several acclaimed records were made, (David Bowie's Heroes, Depeche Mode's Black Celebration and Marillion's Misplaced Childhood), before moving back to Dublin for more sessions. Tapes from the earlier Berlin sessions were stolen after the band reportedly left them in a hotel room, and they were subsequently leaked before the album was finished.
Achtung Baby is one of U2's most successful records; it received favourable reviews and debuted at number one on the US Billboard 200 Top Albums, while topping the charts in many other countries.
Key Song: One
While recording in Berlin conflict arose between the band members over the direction of U2's sound and the quality of their material. Tensions almost prompted the band to break up until they achieved a breakthrough with the improvisation of "One"; the song was written after the band members were inspired by a chord progression that guitarist the Edge was playing in the studio. The lyrics were inspired by the band members' fractured relationships and the German reunification. Although the lyrics ostensibly describe "disunity", they have been interpreted in other ways.
---
Achtung Baby is one of the classic albums selected in the first book of our Rockin' Bricks series, "Superstars", available in our shop.